Manufacturers need flexible, durable, affordable interior architectural solution which a modular partition system provides. IMT Modular has been helping manufacturers glean optimal efficiency from their industrial spaces since 2002. Our movable wall systems enables Manufacturers to reduce costs while enhancing safety and streamlining production processes. Changes in the global marketplace devours fixed walls but IMT walls can keep you in the game.
4 Ways Movable Walls Can Benefit Your Manufacturing Business
IMT Modular Partitions allow manufacturers to retain the flexibility necessary to compete on the global stage in 4 key ways:
1. Functional Consistency
Your team is at its best when everyone is pulling in the same direction. In the same sense, your production facility is most efficient when all its component parts are designed to work together. Movable partition systems from IMT provide design consistency, hassle free adaptability and long term interoperability necessary for manufacturers to change on the fly with little or no disruption to their overall process.
2. Cost Effectiveness
While the initial cost of installing modular partition systems will be slightly more than equivalent drywall partitions, any financial advantage drywall may enjoy will be short lived. Each time you need to reposition your walls or repurpose space, instead of bringing the contractors back to engage in expensive and disruptive demolition and construction, you'll be able to do so using your own maintenance staff in a few hours' time. In addition, modular walls can move with you if you need to relocate when you need to expand.
3. Fast Setup
Compared to conventional construction, you'll be amazed at how quickly and easily modular partitions from IMT can be deployed. Conventional construction may have taken weeks to build a new in-plant office while you can create a modular one from IMT in a matter of hours. Need to section off part of your manufacturing facility to focus on a single process? You can do it over night or on the weekend using modular partitions.
4. Low Maintenance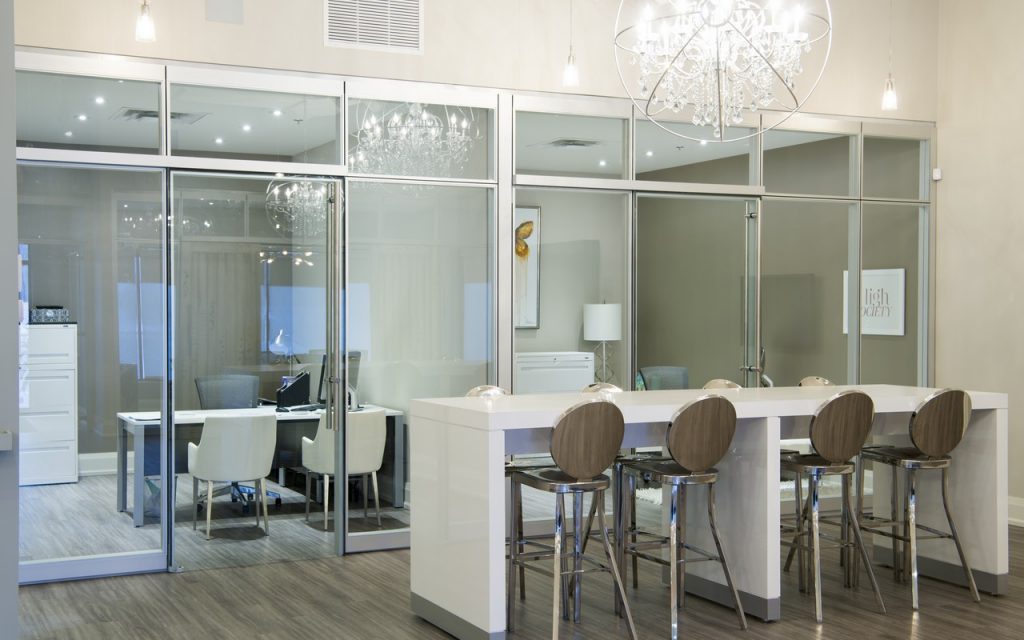 Modular partitions from IMT will last for decades if properly maintained. "Properly cared for" means little more than wiping them down now and then, cleaning any glass panels from time to time and trying not to spear them with the forklift! If an accident happens, replacement panels can be installed in a matter of minutes. If a reconfiguration of space results in a few panels not being reinstalled, just store them in a clean, dry place and they'll be available for redeployment whenever you need them.
Modular partitions from IMT allow manufacturers to build flexibility right into the walls of their facility. With movable walls from IMT, the only limit is the imagination of the project designers. Contact IMT Modular Partitions today to find out more about how modular partition systems can liberate your manufacturing process.
Contact IMT Modular Partitions @ 416-743-4513